According to the recent survey carried out by World Health Organization (WHO), there are more than 285 million visually impaired people worldwide: 39 million are blind and 246 have low vision. In addition, researchers suggest that the number of blind people across the world is set to triple within the next four decades, and they predict the cases will rise from 36 million to 115 million by 2050.
Despite rapidly increasing technologies coming up in the fields of healthcare and telemedicine, blindness is still one of the most wide-spread disorders due to a wide range of visual impairments which require a complex approach and a careful analysis to prevent these.
People with Disability
People with disabilities all around the world especially the blind and visually impaired face a very tough challenge related to the lack of free educational opportunities to develop their skills, find a decent job, feel more independent, and be able to participate in social life.
South, East Asia and North America are one of the most vulnerable regions for visual impairment. The study also highlights that governments should pay a special attention to the issue especially in the most affected countries through investment, innovative approach to cataract surgery, and empower more people to take care of their vision if they notice even the first signs of vision loss.
LingvoHelp Mobile Application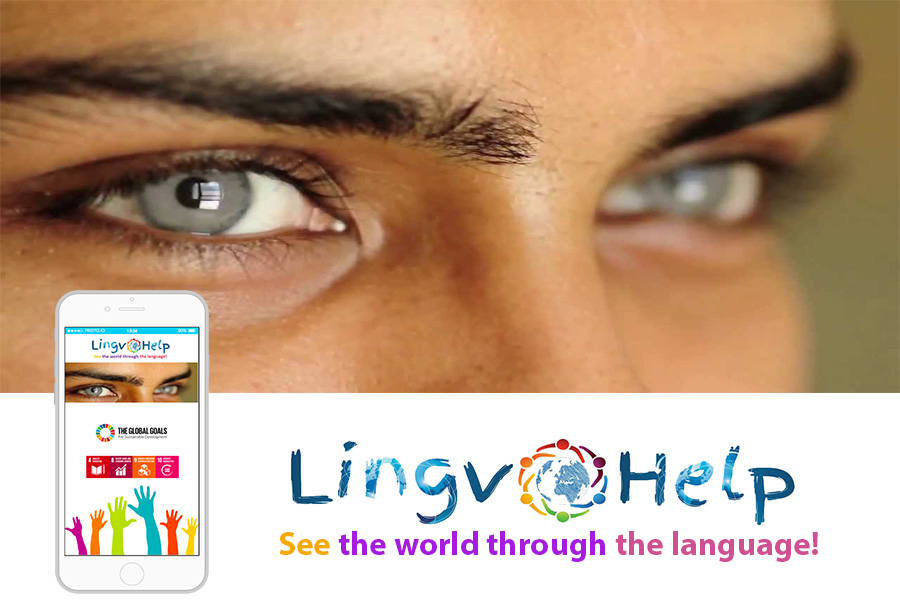 This global problem prompted us to create LingvoHelp mobile application that would allow disabled people to unleash their potential and provide them with access to innovative, inclusive and equitable education and smart learning in barrier-free environment.
LingvoHelp is a mobile application enabling blind and visually impaired people to learn foreign languages through online technology with the help of bilingual volunteers tutors. The social innovation project represents a mutual help both to people with disabilities who would like to speak a foreign language and volunteers tutors willing to acquire teaching skills or improve their level in the first foreign language.
The impact of the project has been recognized by Dr. Esuna Dugarova, Policy Specialist at United Nations Development Programme (UNDP), and a large number of youth associations and volunteers worldwide. Follow LingvoHelp on facebook to know more.
LingvoHelp Mission
Our mission is to fill the gaps in the field of inclusive and equitable education for people with disabilities and allow international volunteers of different ages, genders and nationalities to make the so-called 'everyday charity action' enabling them to be engaged in social life and inclusion as well as to foster the achievement of Sustainable Development Goals (SDGs) such as SDG 4 on quality and inclusive education, SDG 8 on economic growth and employment, SDG 9 on fostering innovation, and SDG 10 on reducing inequalities.
We are currently working hard to launch the LingvoHelp app and we would be happy to see you among our students and bilingual volunteers tutors!
Disability Credit Canada is committed to advocate for the disabled Canadians. Individuals suffering from blindness can contact us for a free assessment and learn more about the benefits they are entitled too.
Check out our other Resources meant to help for Visual Impairment and Individuals suffering from blindness.