Premiere Wynne has been widely criticized for her lack of attention to accessibility issues in Ontario. Irrespective of continuous prompting by the AODA Alliance and their Director, David Lepofsky, the Premiere seems to resist all pressure to do right by people with disabilities in Ontario. However, the people of Ontario still looked hopefully to the new budget, as most of us do each year. But, what's in the budget for people with disabilities? Let's take a look.
FUNDS FOR PRESCRIPTION MEDICATION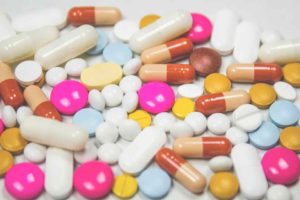 One bright spot is the new pharma care program. All individuals 24 years of age and under will receive free prescription medication. This is a boon for people with mental illness who often find that their medication costs can be prohibitive. It is also helpful for individuals who have various conditions and parents of children and teens with disabilities. For example, a parent of a child with ADHD, or a child on the Autism Spectrum, could find themselves paying extremely high fees for prescription medications. This will definitely give them some relief. However, the move was widely criticized by both the NDP and the Conservative Party for not creating a full-on universal prescription medication program for Ontarians of all ages.
FUNDS FOR EDUCATION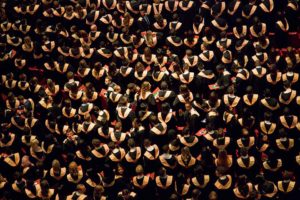 With respect to education, the province is offering $6.4 billion over the next three years for post-secondary education. While there is money for apprenticeship and employment initiatives (both important), there is nothing for students with disabilities in either post-secondary education or secondary/elementary education. What about the need for financial supports for post-secondary students with disabilities? As the former Coordinator for the Office for Persons with Disabilities at York University, I can say with assurance that many students with disabilities continue to struggle with the cost of their university or college education.
There is a new change to the OSAP program which states that repayment begins only when a person earns over $35K per year. To some, that might be a bit of a relief, but it's way too early to say how beneficial this will be in the long run.
THE BASIC INCOME PROGRAM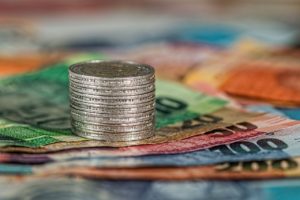 One of the more interesting features of the budget is the Basic Income provision. A pilot project will be rolled out in Thunder Bay, Hamilton, and Lindsay.
"People earning below a specified amount per year will receive payments from the government for basic needs such as housing and food, says the budget. The document does not detail what specified amount will be required to receive Basic Income". Read More.
ELECTRICITY COSTS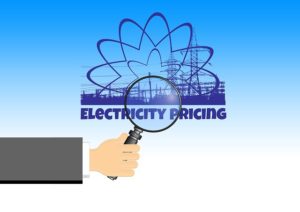 The budget proposes to reduce HYDRO costs by 25%. Ontarians have been complaining for some time about the unreasonably high rates people have to pay in this province. There is also support for people in 'vulnerable' populations.
"The Ontario Electricity Support Program (OESP) is an income-tested, application-based program that lowers electricity costs for the most vulnerable, providing a rebate directly on bills. The Province is working with the Ontario Energy Board on the Province's proposal to increase the OESP monthly benefit amounts by 50 per cent, which would significantly enhance the benefit that eligible consumers receive. The OESP would also become available to more Ontarians by introducing new eligibility categories."Read More.
HELPING SENIORS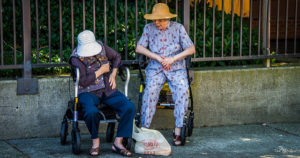 A lot of money is targeted towards helping seniors by establishing senior's centres and connecting seniors to technology. While this may be helpful, there are many other ways the government could spend money to help the seniors in Ontario:
Create affordable, accessible housing
Free prescription medications (or at best a minimal charge)
Allow seniors to travel free on the TTC
Allow seniors to pay less money for groceries
Allow seniors to pay less money for goods and services
Waive the GST/HST for seniors in stores
These kinds of supports are far more practical than what the government proposes in the budget. While they are lowering the costs of medication for seniors, THIS IS INSUFFICIENT. Seniors should have free access to their prescription medications. Too many seniors are having to choose between food and their medication and this is unacceptable.
HOUSING AND RENTING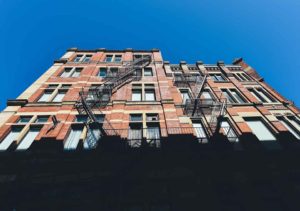 While the budget claims to be helping in this regard, the changes are nominal at best. There is no specific ceiling on rental units, no help for people who can't afford the market rate, and ZERO ASSISTANCE for people who are homeless or at risk for homelessness. It is well documented that a high percentage of people at risk for homelessness are people with mental health issues. There is nothing in the budget to address this issue.
The budget sounds good on some levels, but as it relates to people with disabilities, there is literally nothing in this budget that provides additional support or assistance. Here are some of the steps the province could have taken for people with disabilities:
Reduce cost of prescription medications
Reduce cost of using the TTC
Provide some form of assistance for renting at market rate
Raise the amount of money people receive on ODSP
Streamline the ODSP process and make it move itimelier fashion
Review the amount of funds provided to services with disabilities in colleges and universities and raise level accordingly
Reduce the costs of goods and services such as groceries for people on ODSP
People with disabilities already face a sufficient number of barriers in their daily lives. But, when faced with financial challenges, it only increases the stress and makes life infinitely more difficult. While there are some people with disabilities who make a decent wage, and live a successful life, the majority do not. The majority of people with disabilities continue to struggle, especially when it comes to jobs and money. The Liberals may be proud of their balanced budget, but they did not do right by people with disabilities. Wynne has made many well-meaning speeches and promises. Unfortunately, she doesn't always follow up with her actions.
At Disability Credit Canada, we take pride in helping disabled Canadians claim disability tax credit.  Read our 2017 Disability Tax Credit Guide.