Sarrah H, BC

Steve O, ON

Joseph A, AB

---
Ron and Maria, SK

Jennifer A, MB

Yousuf H, MB

---

Disability Credit Canada was amazing at processing our claim for our son who has ADHD. Rose was amazing from begininning to end with our application. She walked us through each step and was there for us with any questions along way. In a few months we got the great news that our claim was approved by the CRA.
Thank you very much Rose it was a pleasure working with you!
Sherika P
I am very pleased to say the staff at Disability Credit Canada did a professional job processing my claim. Words cannot explain how grateful l am
Sincerely
Mr Raj D, Mississauga ON
Josh Pugen, I really don't know how l can ever thank you! Enough for Your Time , Patience And Understanding even when my voice fails me. Josh l could never have facilitated this process on My Own. Your Kindness and do diligence in keeping information was greatly appreciated. Life has certainly been very challenging to say the least. You are an amazing group l feel like l actually had friends working for me,
Josh, Laurie and Rose. Thank you From The Bottom Of My Heart. These dollars will be put to good use.
💗 Sincerely Donna

Maryann M, British Columbia
My name is Maryann. I have been dealing with a lady named Rose who works for disability Canada now for the last 4 months.
I have to say this was a very nervous experience for me, but Rose made me calm and hopeful in helping me get a disability refund which she did. I have had a disability now for about 15 years, but I worked as long as I could which was in May of 2016.
I have to say these group of people who worked with me just made a difference in my life got me some money back plus a tax credit every year. I want to thank Rose and all the people who helped me along this journey, I have given 2 of my friends Roses number who are also needing her help. Than-you from the bottom of my heart.!
Thank-you from the bottom of my heart.!
Maryann M
Hi Laurie/Josh/Rose,
After receiving the call from Laurie how my son Jacob was finally approved for his disability tax credit, I could not be any happier. I cannot thank you all of you enough for the effort you put into this case. Without your help and professional guidance, this would not have been possible. Your hard work and perseverance made this happen. From the get-go when Rose reached out to me to get the initial documentation going to Laurie taking over from there to make sure follow-ups were done and further documentation filled out and sent in, to Josh guiding me in the end with my doctor and even eventually getting in touch with him. You all as a team made this work. Very much appreciated!
Thank you all once again!
Glenn M, Quebec
Jeff Y, Saint-Pascal-Baylon, ON
Thank you for your call last month that was great news that my application for a disability tax credit was approved. I would like to thank you for your hard work, professionalism, and dedication. It was great dealing with you both and with easy step by step guidance through the completion of the documents and the updating of the status and progress of my claim. Thank you.
Cheers
Jeff Y
Saint-Pascal-Baylon, ON
Good evening disability Credit Canada,
I'm so happy for what you guys did for me n my family before then I applied for the disability tax credit n I was denied but when I contact you people and one of your
worker's name Laura told for sure that we will work to get you to approve and surely it happens. thanks, thanks so much.
Larwuo F, Ontario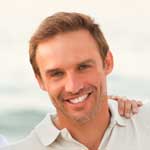 I came to disability credit Canada after I got denied by the CRA so I was very impressed when I got a call from Josh saying I was approved and actually got $10,916

I truly want to thank Rose for her time, patience and expertise that she put fourth for my daughter and myself. Living with a disability has been very painful and difficult.The challenges we face on a day to day basis is exhausting. I was told that I was not disabled enough to qualify.
But after contacting Disability Credit Canada, Rose was very compassionate and explained all the information I needed to apply.
I highly recommend Disability Credit Canada. They go above and beyond!
Sincerely,
Victoria D.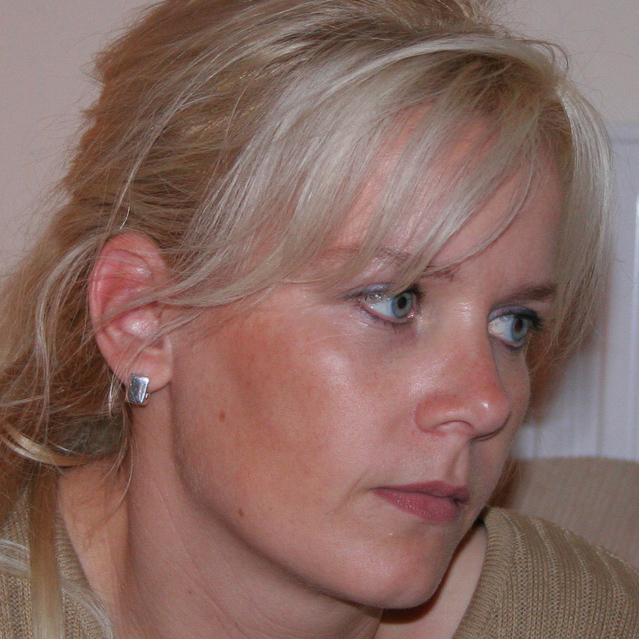 We were intimidated with the whole CRA disability tax credit forms and steps so we decided to go through an agency to help us out!
We got in contact with Rose and I couldn't be happier. I recommend to anyone who is preparing to apply for the disability tax credit, you will not be disappointed!
Our son who has ADHD, anxiety and intermittent explosive disorder was finally approved for the disability tax credit thanks to Rose, and the whole team!
It was a much shorter route than we expected and they were by our side every step of the way. The whole team was more than professional, extremely easy to talk to and virtually always available.
Our questions were always answered every step explained, you could explain what was going on and they understood what it was you were going through.
Now my son can get the therapy, get put into more extracurricular activities, we can now get him the tools he needs to help him learn better and faster. Today is a great day!
Thank you for all you've done!
Rhonda D,Shubenacadie, NS
Hi Laurie,
you and your team are awesome. In the beginning, we were sceptical, because we are not big internet trusting people, but you came through for us, you were in constant contact and explained things so we could understand. We are greatly appreciated by all your efforts.
THANKS Again
Rhonda & Loring D
Shubenacadie, Nova Scotia

Thank you very much for your help. It couldn't have come at a better time as my husband just had knee replacement surgery 4 weeks ago and I am due to have surgery on my disc in a couple weeks

We got $17,200 for my son who has autism. The money we got was beyond anything we thought possible and it is all because you guys working hard for us
I would just like to say thank you for all your hard work on getting Austin approved for disability. Laurie is a great employee that helped me with all my questions I had. She took the time to listen when no one would. We never thought this would ever happen, and I can't thank you all enough. I will definitely be passing along your number to my friends and family who are having a tough time getting what is theirs. Thank you again from the bottom for my heart.
Sincerely
Carla H
Plum Coulee, MB
Hello!
I just wanted to reach out and thank Rose and Laurie from Disability Credit Canada. Having had a disability since birth ( bilateral club foot) in addition to other issues such as missing bones etc I have had many many surgeries to attempt to relieve some of daily the pain associated with these disabilities that left me bedridden and out of work for months at a time. After applying for the DTC myself and my family were shocked that was denied by the CRA as my condition was not considered to be "severe" enough.... I knew I needed help if I were to ever receive this credit. I reached out to Disability Credit Canada and within 15 minutes I received a call from Rose who took the time to do a quick assessment and told me I had a great chance as I had a solid case. 7 weeks later I have just received a call from Laurie advising me I have been approved. I can not thank you ladies enough. This credit is going to help me resolve some of the debt accumulated while off during all of my previous surgeries and help take care of future cost associated with my disability. Seriously- words cannot describe the thanks I have for you two - absolutely speechless. This is going to help me and my family more than you could ever know.
You gals ROCK. Keep doing what you do 🙂
From the bottom of my heart - thank you.
Alexandria W
Aurora, ON
I want to thank Rose and Laurie and Josh for everything you have done to help us getting approved for the disability credit. I know that it was a long process, but we would never have gotten to this point if not for expertise.
This approval opens so many doors for us to assist my son at school and socially but above all else will help him become more self-confident in his day to day work.
Thank you again
Bill D Toronto ON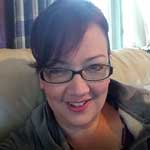 My experience with Disability credit Canada was very good.
I can't complain about anything, everything was fast and we got whatever we expect. they did a very good job and the best thing is we didn't have to do much as they did everything for us. I would like to say thank you very much Rose Ford for your help, support and for your patience. my son is going to have the help he needs.
Thank you again for your wonderful job, we really appreciate it.
Thanks again for your help in my obtaining the disability tax credit. The third time applying with your help was the blessing. I am glad persistence finally paid off.
Michele B, Winnipeg MB
Good evening Laurie and Josh,
just received a call from Rose advising that we have been approved for Jacobs disability with CRA. Just wanted to say a huge thank you and I/ we appreciate all you have done. Wanted to thank you also for keeping us in the loop of all the steps that were going forward. I am sure I will be in contact with you soon.
Once again thank you for all you have done.
Corry L, Chantal and jacob
Elaine C Port Lambton, ON
Just want to thank you so much for all the help you gave me rose with my disabilty tax credit. Could not have done it with out you. You made things so easy and simple for me . Thank you for working so hard on my behalf and for being so supportive . I appreciate everything you have done and for treating me more as a friend than a client . Once again thank you Rose.
Elaine C Port Lambton, ON
I wish to thank you so much for all of your hard work and assistance with getting me the Disability tax credit.
It was an extreme pleasure dealing with you. You were helpful, courteous, knowledgeable and a downright nice person. Either on the phone or through email you were extremely helpful. Any questions or concerns I had you were able to answer and you also kept me posted on the outcome and I so appreciate that.
If I have an opportunity to recommend you to someone else who needs to look into the Disability Tax Credit I will definitely recommend you and your company.
Again I wish to thank you so very much for all of your assistance. Have a great day.
Frederick P, Newfoundland and Labrador
$6,065.89
At this time, let me thank Disability Credit Canada for the expert and professional way you successfully attained this for me. You were always courteous with me through all our dealings
I would recommend to others, the great service you provide.
God Bless.
Frederick P - Tors Cove, NL
I would like to thank everyone at disability Canada for helping my wife Louise receive her disability credit, It was a pleasure dealing everyone especially you Rose you made the process less stressful for me and explained everything from day one until today, I would recommend your team to anyone with this kind of situation that needs help with this process. I hope all of you have a great year.
Thanks again
Art & Louise B, Alberta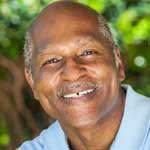 Thank you very much to Josh and disability credit Canada for their help & dedication even when it looked like this was a very difficult case they pushed through and got us over $36,000
Hi Isaac,
Thanks for your Help.
Josh really did a good job in getting my husbands CPP Disability approved. He and his team worked together to achieve the goal. Please, everyone, keep up the good work in helping the families in need. Our family really appreciates your help.
And Josh once again our heartfelt thanks to you.
Regards,
Asheela F, Ontario
Thanks for the diligent work and effort you and rose put into my claim. I was sceptical that any good would come but was surprised and happy to see the results that were achieved.
Thanks for your help I would recommend your service to anyone
Regards
Vic, Wyoming ON
My special thanks to you for the wonderful job you did on my file to receive Disability Tax Credit. The extra time and effort you put in were certainly worthwhile. I feared that the paperwork would be a nightmare had I taken this on by myself, but your competence and your competent staff knew exactly what to do and I am very grateful that my experience was so positive.
Again, please accept my sincere thanks.
I have never worked with such great people to help me . I am so honored that Rose was there for me and gave me all the information and help to move forward on the Tax credit process and on getting me approved. Josh was also helpful in getting the correct paper work.Once again could not have done this without your help. Thanks again very very much.
Hello Disability Credit Canada Team:
Thank you to Rose Ford, Josh Pugen and Laurie Wulfand for their tremendous time, support and efforts in helping me qualify for the Disability Tax Credit. I would highly recommend Disability Credit Canada for their services and very satisfied with the results of my case.
Lori J, Ontario

I would like to say thank you for accepting my disability claim . A very special thanks to Rose Ford for her exceptional service . She is very friendly and knowledgeable person , I wish there was more people like her . It is so awesome to talk to a caring person , it's like talking to a friend . Thank you again Rose

My contacts at Disability Credit Canada have been wonderful, helpful and knowledgeable. Rose, you were the first person I talked to when I requested information on the disability tax credit. You knew what questions to ask me to verify that I may qualify for the tax credit. You explained the process very well. Marsha Hart sent the many forms required and we exchanged several emails. Josh Pugen also spoke to me in detail twice about questions my doctor would require for her to complete the forms.
Your phone call on my acceptance of the disability tax credit for the years 2015 to 2021 was great news.
I also received the letter of Notice of Determination in the mail yesterday from Canada Revenue Agency.
Thank you to all of you again for your thoughtfulness and assistance.
Sincerely,
Diana H

Having a son with bipolar disorder is a daily struggle and I am very grateful to Josh and disability credit canada for their help getting me $10,500

I am writing to you to commend the customer support representative, Rose Ford, who has managed my account since June 2016.
Rose has been an absolute delight with which to work. Her communication, promptness, manner, and delivery are at the highest level I have ever seen in the service industry. I implore you to recognize her as Rose has been an absolute delight with which to work.
Her communication, promptness, manner, and delivery are at the highest level I have ever seen in the service industry. I implore you to recognize her as a tremendous asset to the company; her experience, judgment and leadership would be very appreciated by customers like me and would be fit to serve as the gold standard for new employees.
I will be highly recommending her to my colleagues in the future.
Respectfully Yours,
Andrew He
Josh really did a good job in getting my husbands CPP Disability approved. He and his team worked together to achieve the goal. Please everyone, keep up the good work in helping the families in need. Our family really appreciates your help.
And Josh once again our heartfelt thanks to you.
Paul F Toronto, ON
Hello Rose,
You asked me to write in and let you know how my experience was. My experience dealing with you was wonderful. From the day I called in to inquire you made me feel extremely comfortable. Talking to you I feel like I've known you my whole life which was important because this is usually a sensitive topic for me to discuss and I had the feeling you were going to handle my case just like it was your own. So Thank you very much I appreciate the works that have been done on my file.
Again thank you for everything!
John D, Alberta

This is just a quick statement of well I appreciate your service and what a GREAT job you and all of your team has done to help me with getting my Disability Tax Credit. I feel you guys are great I have also spoken with
at least 3 of my friends to contact your company to help them, if not for all the paperwork you do but, all the questions you answer so a person can understand. You and your team I know Rose not the proper term, just not sure what to call them just your team. I find you all go above and beyond to help which is so really great, right up to giving news whether GOOD in my case or bad you let a person know.
I just want to say THANK YOU from the bottom of my heart for all the hard work again. Have a great day.

It was great to hear from you and such good news. I had a good experience with you guys. And the results are great. You communicated well with my family doctor; it most certainly helped with the results. Thanks for all you guy's hard work.

Disability Credit Canada is unbelievable. They helped me get back thousands of dollars for my son with very little or no work on my part. They did all the work for me, in the beginning I did not think I would get anything back because I applied by myself and got denied and then was surprised when Josh called about the approval. Thank you everyone that helped me along this journey.

First of all I would like to thank you for the splendid work that you've done with my Disability Tax Credit Application. I have a good communication with the staff and they've been so professional. They always call me and follow up to inform me about the status of my application. If you are applying for the Disability Tax Credit put yourself in the hands of the best.

I was so excited when you phoned me, explaining my claim had been approved. It has been a pleasure to work with you and your colleagues. Although I have talked to you mostly, everyone has been so helpful and encouraged me to keep going. Every question that I asked was answered very professionally and in a timely way. I never had a bad experience with your company.
Please keep up the good work to help others in need of a break.
I wish I could know you personally Rose, I think we could have a great time. You made me think that you were truly my friend and I appreciated the few laughs we had. I will think of you as my friend. Friends are angels who lift us to our feet, when our wings have trouble remembering how to fly.
Thank you again and I will look forward to hearing from you
Thanks
Linda
Thank you very much for your support. A special Thanks to "Rose" very helpful very good at her job.
Levi S, New Waterford, NS
Philip C St Catharines, ON
Hello!
Just a note to say how happy we are to have received the news that my Dad has been approved for the disability tax credit. We are very happy with the service provided by Rose and Laurie as they both were very helpful through each step of the application process and kept us informed each step of the way.
An informed and caring staff make all the difference!
Thanks again,
Philip C
St Catharines, ON

Our experience was fantastic! After applying for DTC for my daughter on our own and being denied. We thought we were done. Then I see an ad for Disability Credit Canada and thought I had nothing to lose. I worked with great staff and none of my questions were left unanswered. They, their magic was worked my daughter was approved! Thank you very much!

I would like to thank the team at Disability Credit Canada for all your efforts during the last few months, you have been so professional, efficient and successful. I don't think it would have been any easier to get this done in any other way. With the success you achieved, you helped me support my son who needs it the most.
I would be more than happy to recommend DCC to other people who might need your help in the future.
Thank you again and wish you all the best,
Rana
Laurie,
I wanted to take a moment and express my appreciation to yourself and the staff of Disability Credit Canada. I have been diagnosed with COPD. I was unable to find any specific information on the Revenue Canada website, and unable to make contact with staff at CRA. Your organization was successful in obtaining an eligibility for the disability tax credit. There was minimal effort on my part to provide the required information. I was kept current with the status via email and phone calls and questions or concerns were dealt with in courteous and knowledgeable manner. I have already recommended your organization to two other people who have been diagnosed with disabilities.
Brian E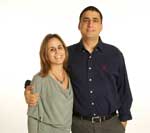 Robert and Sandy, Saskatoon
With the $15,000 plus refund we received from the government we were able to pay off a credit card and also purchase much needed medial supplies.  We are truly grateful.
Thanks a lot Disability Credit Canada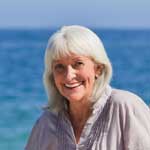 I've been living with arthritis for nearly 10 years and was not aware of the disability tax credit so when I looked around and got Josh's help I started the process and had over $16,000 6 months later. Great job!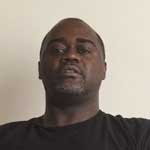 William J, British Columbia
Dear Rose Ford,
I want to take this opportunity to extend my appreciation for all the hard work you have done towards my request for disability tax credit and especially for your wonderful and careful attention to my case. I have no doubt that without your help I could not have received this credit. I sincerely appreciate your fast, clear, and reliable service.
Again I thank you so much for your understanding of my needs.
We would like to thank Rose, Laurie, and Josh for all their hard work and help for getting us disability help. these awesome people went the distance for us.
Thanks so much
Debbie M, Alberta

I would like to thank you for the service you provided for me as well as the millions you provide on a daily basis. You've treated me way better than anyone I have ever talked to on the phone.
I would love to tell the management of disability credit Canada how you are one of a kind. You've always called me to update me all the time on my status and even when they declined the first time, you didn't just close my file and say well try next time.
I've never seen someone so dedicated in her job as you. You explained each and every document I had to sign and you never hesitated to answer any of the questions I had.
I am so lucky to be one of your client and I bet that's how all your clients feel. Thank you for being such a lovely, friendly person. And thank you disability credit Canada for having Rose, she is truly the best (from the bottom of my heart)
I wish you all the best rose:)
Thank you,
Danya

My husband and I were new to the whole field.  You provided us with education, taking time to explain exactly how the process works.  We could not have done it without you.

I would like to take this opportunity to thank you and your team for working on my file and helping me receive the disability tax credit I deserve. I was not approved when I applied on my own so I was at a loss. I stumbled upon disability Canada website & gave them a call and spoke in depth several times with Marsha then Rose took over the case & the rest is history. Thank you, Rose and Marsha and everybody behind the scenes
Many thanks
Denver

In regards to this e-mail and our phone conversation this evening i would like to commend you on your dedication working on this on my behalf. From our initial contact when we first were considering applying though you company for a Disability Tax Credit to the conversation this evening confirming that the claim had been accepted for consideration, it has been handled in a professional and courteous manner.
You have continually updated us on the progress , from the doctors records to contacting when more information was required to the acceptance of my claim for consideration. you have performed in above and beyond our expectations . I would like to express our sincere thanks and commend you on a job well done.
I want to thank you Rose for advocating for me. I didn't get a chance yesterday and it didn't really hit until today that I got approved. Without you, I would have been overwhelmed with paperwork, follow-ups, and stress that would not allowed me to self-manage myself. Your level of customer service was outstanding and highly appreciated. Thank you for making my life just that easier when times where/tough enough. I hope you know how rewarding your job is and if you don't please recognize how much you took this HUGE weight off my shoulders. I appreciate your kindness, compassion and advocating for me.
Thank you,
Joellen P
My name is Julian.
I have been dealing with Rose and Laurie who both work for disability Canada and I must say having them help me resolve the issues I was having without me having to worry about anything was the best thing that could have ever happened to me. They both made me feel like I was at home for the whole process. I have had a disability now for about 10+ years and for once it looks like someone (Rose and Laurie were on my side) actually cared. I want to thank Rose and Laurie for helping me along this journey and helping me get the tax credit I deserved.
Thank you guys so much,
Julian U.
Cheryl B, British Columbia
6,536.04
Hi Laurie,
Today I had some good news from Disability Credit Canada Inc. After months of hard work, with their help, I have been approved for the disability tax credit. Since being diagnosed with an incurable disease I have learned to appreciate the good things in life and this tax credit will help. I would like to send a special thanks to Laurie from Disability Credit Canada. She has been very friendly and helpful. I feel that I made the right decision to seek out help from Disability Credit Canada.
Thanks again,
Cheryl B

Hello, this is Sueann, Kimberly's mom.I would love to thank you for all the help and support you have given us, I appreciate it.This means a lot to my family, it will help out so much, especially if we have appointments and things for Kimmy May God bless all of you guys.thank you!
Yours truly,
Sueann M. B.

I just wanted to take a minute out and say thank you for following through with my claim to Revenue Canada on my disability. I am very pleased with the outcome and wanted to send this message directly to you for your involvement and positive impact to the result. It also couldn't have come at a better time considering the fact that my wife and I just downsized our living space, resulting in what appears to be a never ending sea of unpacking. Hopefully, the end of this ordeal is near, but enough of that. Again thank you to yourself and Disability Credit Canada for making this week a happy one.
Regards.
Carl T
Hi Rose
just wanted to send you a letter stating how great your company has been with helping me with my claim I would not have known where to begin without out.
Disability Credit Canada staff is great and kept me updated on a regular basis I would tell anyone to use this company
Kathy T, Saskatoon SK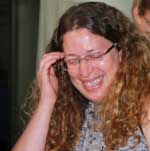 As a result of your efforts, my son, who has struggled with ADHD for his whole life, is now able to afford University with the proper tutoring and extra help he needs.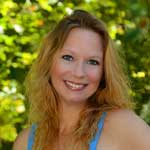 Dear Isaac, Josh and crew,
You have been working with us for the past year in help with my son's learning disabilities to get what he needs.
I felt that in working with you, I received all the attention, care that I could have asked for in regards to my son. I felt that I could fully trust you and your team, to get the outcome Almog (my son) really needed.
I wish you all the best in future endeavors.
Thanks again for everything,
Miki K.
I just got off the phone with Rose! She let us know that we are approved for my husbands disability tax credit!!! I am so pleased with how painless this process has been! Every time I had a question I was able to contact her or Laurie quite easily! They treated me like they were excited to help and they got us approved so much faster than I could have imagined! I've already recommended family members to contact Rose or Laurie and will continue to do so.
Thank you!
Timothy C, Nova Scotia
Thank You ,
so very much for helping me with the Disability Tax Credit it was been several rough years. Had a New Roof put on I have water damage everywhere, My Insurance Would not cover me as they said it was faulty workmanship, he had insurance they would not cover faulty workmanship. So l have to pay for another new roof. Everyone is ripping me off. I was rear ended at a Stop sign in a MVI my Shoulder, is visibly Swollen, sever headaches mini seizures, swelling low back pain etc. Not my fault, but Marostica Hyundai was where l purchased My Vehicle. The Vehicle is still not fixed properly. They took a long time to repair they said they were waiting for new parts, when l picked it up the work was not done well there were no new parts. The steering was out the brakes are on the floor etc. They were going to make me accept it until my 30 year old son came the Vehicle was brought in for another week. That is theft. I had my vehicle in for work prior to the accident no mention of brakes, because they were damaged in the accident. Still trying to resolve this issue. Many more personal challenges that are very difficult when you are not well. My Son Bought me a New fridge and stove from sears l was fighting with them until they did the proper thing. I had several fridges I that ruined all my Christmas Baking and Food in bringing these appliances in and out the destroyed my new floors. Etc l was shocked when Josh called ( elated )than Rose ( 🎉) and Your Text Laurie , it is so refreshing to have something work out. Your Group is an amazing group of individuals, prior to Multiple Car Accidents ( not my fault) l was a thin active individual that always helped and volunteered when l could.
It is unfortunately that disabled and elderly cannot write off All The people we pay to do things we can no longer do. I am a small business no one will work for less than $25 dollars and up. Thank you again for making my life a little easier hopefully l can get a New Roof Again Mine is only 3 years old, what a shame. I treated The Roofers well food none alcoholic beverages, etc and they screwed me over, my old roof never leaked l have about $30.000 dollars worth of damage, my roof , walls, fixtures etc Compliments of Revival Roofing Jayme Grenier and Graeme Farrell .Don't know why my Insurance Company was not working for me.Thank you for being such kind , patient, understanding people even when l could not talk and be understood for a year , You All gave it your best. (( hugs)) You Have no idea how much you have helped. I would definitely refer Disabled people Your Way.
Thank You From the Bottom Of My Heart.🌹😘😘😘
Donna D Thunder Bay, ON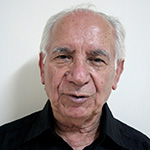 At this time , I would like to thank Joshua and staff at Disability Credit Canada for working on this matter. I am very pleased with the efficiency and the outcome. I appreciate the courtesy and understanding I received from you and your staff. Thank-you very much.
To Laurie & Rose,
Thank you so much for working on my behalf. I was very glad to received this at the time I needed it most with no money coming in.If I need to reach you again I will most certainly call you's up. I'll be waiting to see what my returns will be in the future.
Again, thank you so much for both of you