Disability Credit Canada is dedicated to helping Canadians receive the most out of their disability tax credit & CPP Disability Benefits.
At Disability Credit Canada, we work with you every step of the way to claim tax benefits that are rightfully yours.  We understand how important tax benefits are as disabilities can cause financial burdens we are not ready for. We help you understand your rights in relation to government support for the disabilities you and your loved ones are either born with or acquire through unfortunate circumstances. We keep an updated list of disabilities and inform you about the types eligible for credit and help you apply. We help you fill out the disability tax credit form and go through the application process in the most convenient way possible.
Disability Credit Canada can help you get the most out of your Disability Tax Credit application whether you applying for disability tax credit for your child, your spouse or yourself. We are committed to keep life going on for you and your loved ones.
Meet The Team Dedicated To Your Success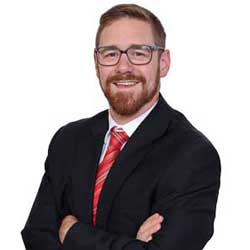 Joshua Pugen
Sr. Disability Benefits Specialist
Joshua Pugen
Sr. Disability Benefits Specialist
Josh has been helping disabled individuals and families achieve greater independence and self reliance for over ten years in various professional work environments as a consultant and a professional social worker. Joshua Pugen has worked at non profit organizations and as a contracted social worker on behalf of Ontario municipal institutions/health care service areas including Central West, Mississauga-Halton, Central and Central North and has developed expertise with the processing and applications of government processes such as CRA, ODSP, CPP, DTC and other related organizations. Additionally, he has worked as a pain management and accident benefit consultant for several companies in the private sector and developed an expertise in the field of chronic pain and psychological disabilities resulting from motor vehicle accidents. His professional experience includes working with 1000's of Canadians from diverse ethnic and cultural backgrounds. He has received specialized hospital health care training from populations such as disabled children and elderly at Bloorview Rehab and Baycrest Geriatric Care. Joshua received a research award at YU for his work completed with elderly population using Cognitive Behavioral Therapy.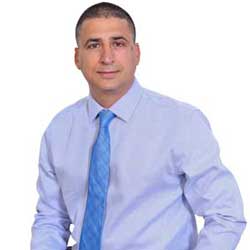 Isaac Ohana
Business Development
Isaac Ohana
Business Development
Isaac has over 20 years of experience with business development and has a successful track record with a variety of businesses, helping them grow and expand significantly. Isaac is a dedicated and enthusiastic individual, able to motivate teams to perform at their best in providing excellent service and developing ongoing, profitable client relationships. An experienced supervisor and trainer; able to explain information clearly, recognize excellence in individuals, and inspire team members to achieve their potential while working toward common goals.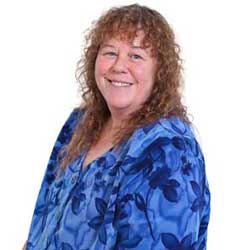 Rose Ford
Client Support Representative
Rose Ford
Client Support Representative
Combined with a medical office administration diploma from George Brown College and her passion for helping people, Rose is an integral part of providing excellent customer service, ensuring all clients are treated with respect and care. Rose is known for her compassion and empathy in all the roles she`s been in, including volunteering with a long term care centre in north Toronto. Rose has worked as the office administrator at the Toronto location of a national charity, and received an award from the Metropolitan Toronto Police for administrative assistance during Black History Month.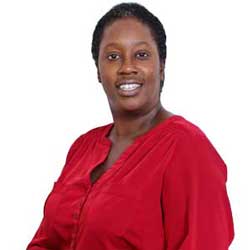 Barbara Hodges
Customer Support
Barbara Hodges
Customer Support
Barbara has always been an energetic, results-driven Customer Service Professional, who enjoys working with and helping people. With over 15 years work experience in diverse employment arenas such as Manulife Insurance Company, North York Printing & Graphics, Inc., Sears Canada and Hudson's Bay, Barbara has been influential in both improving upon and surpassing management and company expectations. In her various positions she has shown to be patient and is a great team-player with both colleagues and clients in mind. Not afraid to learn new things, Barbara eagerly and successfully adapts to changing rules and regulations, ensuring that clients continue to receive top-notch customer service. Barbara's belief is that the client always comes first. Her easy-going yet strong interpersonal skills are a part of what makes her so likeable and trusted with clients. She is highly skilled at listening and determining what her clients need and is always ready to meet those needs with suggestions and solutions. Over the years Barbara's passion to help people continued to grow. She is extremely pleased to join the team of Disability Credit Canada. She feels such a great thrill to advocate for her many fellow Canadians who are disabled and in need of various tax credits and benefits that they may never have received otherwise. Barbara's joy of assisting others doesn't end there. In her free time, Barbara enjoys volunteering at Humber River Hospital and also during the annual Coldest Night of the Year charity.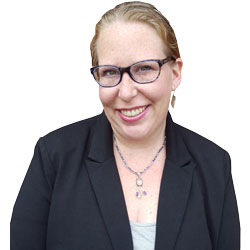 Laurie Wulfand
Customer Support
Laurie Wulfand
Customer Support
Laurie Wulfand is a compassionate and driven Customer Service Representative with a great knack for connecting with clients. Her proven abilities to provide top-notch customer service have earned her a Winners' Joy Award as recognition. Laurie's golden rule is always putting clients first, which means she is flexible and willing to take on new responsibilities to help cases. Helping clients comes naturally to Laurie, as she has a deep passion for helping others. She has served as a volunteer coordinator for Meals on Wheels and is an active parent council member at a local school. Her kind soul and bright personality bring light into the lives of everyone she interacts with. In her spare time, Laurie is a cheerful fan who can be found in the stands,with her son during a Jays' game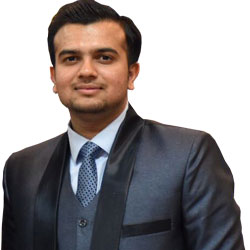 Rishabh Jain
Web & Marketing
Rishabh Jain
Web & Marketing
Rishabh Jain is the Digital Web & Marketing Manager at Disability Credit Canada, Inc. A graduate from Lambton College Toronto, Rishabh received a certificate in Mobile Application Development. He also has a Bachelor's of Technology with specialization in Communication Engineering from Lovely Professional University, India. Rishabh has a passion for Digital Marketing. Before Joining Disability Credit Canada, He was intern at Big Data University at IBM Canada. The ability to help disabled Canadians is one of the main reasons of why he joined Disability Credit Canada. Rishabh enjoys playing both cricket and badminton. He is an avid fan of the Blue Jays and Toronto Raptors.