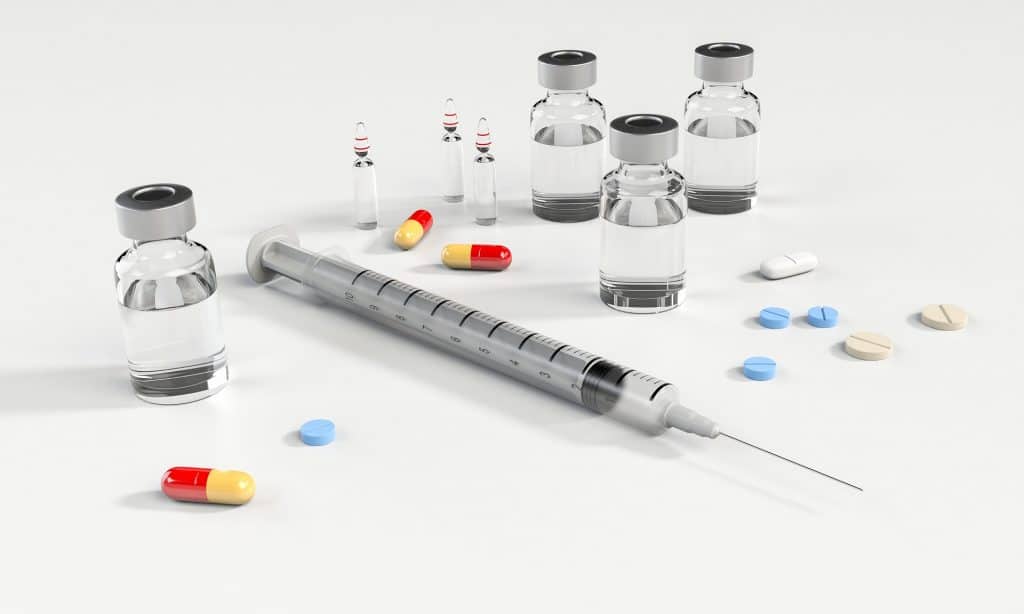 Diabetes can be a difficult condition to live with. In its most severe cases, medical intervention is needed and this can cause significant financial strain on the patient suffering from it. This is why knowing about government programs like Disability Tax Credit refunds meant to help individuals and their families is very important.
Table of Contents
What is Diabetes?
Introduction – A Brief History
Many people think of our understanding of diabetes as being part of modern medicine. However, knowledge of diabetes dates back several thousand years, to 1552 B.C.E. (Before the Common Era). It was first mentioned by an Egyptian physician during the 3rd Dynasty. The physician's name was Hesy-Ra and he was perhaps the first doctor to ever identify the condition. However, it wasn't until 1452 that the word 'diabete' was first used, and in the `6th century "Swiss physician Phillipus Aureolus Paracelsus – considered the 'Martin Luther of Medicine' – identifies diabetes as a serious general disorder." Ultimately, however, it was a Canadian doctor by the name of Frederick Banting, the famous physician who discovered Penicillin, who also discovered Insulin. He went on to work with a former student, Dr. Charles Best and began their experiments in earnest in the 1920s. In January 1922, a patient at Toronto General Hospital was the first person in the world to receive Insulin as treatment for his diabetes. He lived for thirteen years after his first treatment. By 1923, Insulin was made commercially available in Canada and the U.S. Dr. Banting became Sir Frederick Banting in 1934, after being knighted by King George V. By 1949, Dr. Best co-founded the Canadian Diabetes Association. In 2010, Dr. Banting and Dr. best were named as Canada's two greatest inventors. Alongside all these honours, Dr. Banting also received the Nobel Prize for medicine.
The Types Of Diabetes
The work of Banting and Best has inspired thousands of men and women to enter the field diabetes research, and saved the lives of millions of people who use Insulin each day for their diabetes management. Approximately 11 million Canadians live with diabetes which is very high considering the population of the country is under 40 million people.
Combating Diabetes Through Research and the Disability Tax Credit
It helps to have a basic understanding of diabetes:
Diabetes is a chronic, often debilitating and sometimes fatal disease, in which the body either cannot produce insulin or cannot properly use the insulin it produces. Insulin is a hormone that controls the amount of glucose (sugar) in the blood. Diabetes leads to high blood sugar levels, which can damage organs, blood vessels and nerves. The body needs insulin to use sugar as an energy source.
Type 1 Diabetes
Type 1 diabetes occurs when the immune system mistakenly attacks and kills the beta cells of the pancreas. No, or very little, insulin is released into the body. As a result, sugar builds up in the blood instead of being used as energy. About five to 10 per cent of people with diabetes have type 1 diabetes. Type 1 diabetes generally develops in childhood or adolescence, but can develop in adulthood. Moreover, its easy for type 1 diabetics to get disability tax credit.
Comprehensive Disability Tax Credit Guide
Type 2 Diabetes
Type 2 diabetes occurs when the body can't properly use the insulin that is released (called insulin insensitivity) or does not make enough insulin. As a result, sugar builds up in the blood instead of being used as energy. About 90 per cent of people with diabetes have type 2 diabetes. Type 2 diabetes more often develops in adults, but children can be affected.
One other form of diabetes is gestational diabetes which occurs during pregnancy.
What is Child Disability Tax Credit & do you qualify? – The Definitive Guide.
The Risk Factors
Many people are at risk for diabetes but don't realize it. Here are some of the common risk factors:
Genetic factors
Health complications associated with diabetes
High blood pressure
High cholesterol
Diagnosis of a psychiatric disorder such as bipolar disorder or schizophrenia
A diagnosis of obstructive sleep apnea
Obesity and especially carrying abdominal weight
A diagnosis of pre-diabetes
The Signs and Symptoms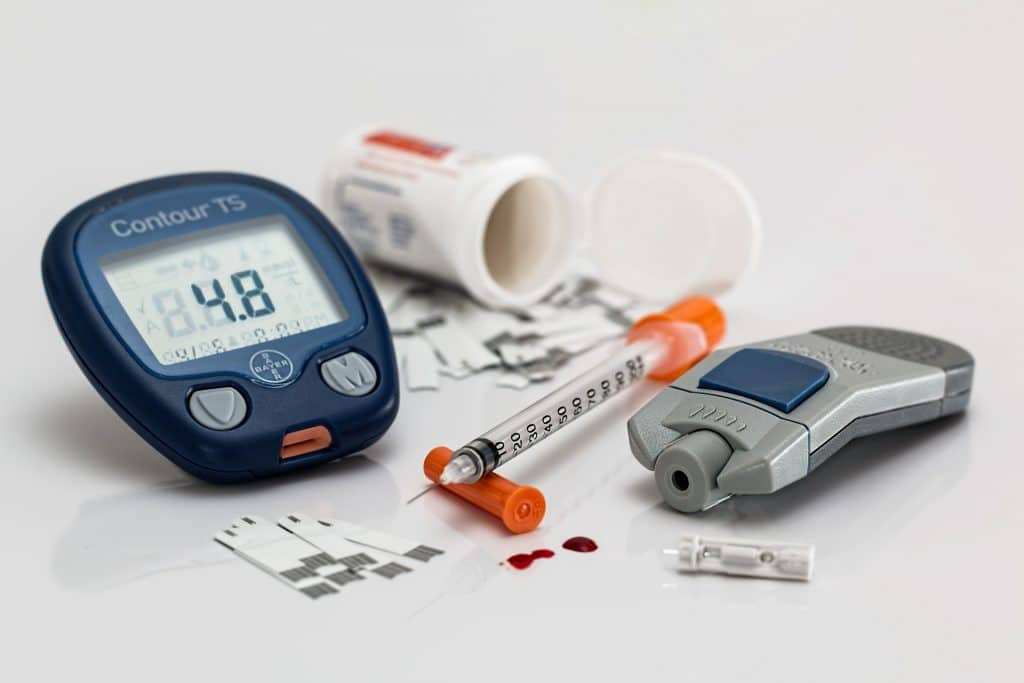 First, one should never ignore the possible signs. It is critical to get an early diagnosis. If a person has any of the risk factors, they should discuss it immediately with their doctor, and have themselves tested. Here is what to look out for:
Unusual thirst
Frequent urination
Weight change
Extreme fatigue
Blurred vision
Frequent or recurring infections
Cuts and bruises that are slow to heal
Tingling or numbness in hands and feet
For men: difficulty maintaining an erection
Key Elements of Life Management for Diabetes
As with any other condition, the key to living with diabetes is a healthy lifestyle. Once a person is diagnosed with diabetes, it will likely be a shock. But, once the initial period is over with it's time to get proactive. Anyone with diabetes will likely have to make some significant lifestyle changes.
Education: The first step in diabetes management is understanding diabetes itself. Get some good patient-centered literature and become informed. Know what diabetes is and how you can life with it in a positive way.
Physical Activity: This is especially important if a person has excess weight. It's critical to lose the weight and participate in regular exercise. One of the best exercises is swimming.
Nutrition: Diabetes management will involve changing your diet, especially around sugar. It's crucial to discuss this with your doctor and understand how sugar affects people with diabetes. But, there are other aspects of nutrition that are also important which will be discussed in the next section.
Medication: Type 1 is always treated with Insulin. Type 2 is managed through a combination of Insulin, meal planning and appropriate activities.
Stress management: So many of us talk about stress these days. But, with a condition like diabetes, it is essential to manage one's stress in a healthy way. One of the most positive techniques is mindful medication.
Blood pressure: Anyone living with diabetes must bring down their blood pressure to a healthy level. An ideal level is 130/80 or lower. Again, this must be discussed with one's doctor.
Diabetes is NOT a death sentence. Millions of people live well into their elder years with this condition. It is a matter of management. The techniques mentioned above will be described in detail in the next section. In addition to prescription medication, the person with diabetes must live in such a way as to promote a healthy lifestyle. This is the best medicine of all for diabetes.
Living With Diabetes – Maintaining a Healthy Lifestyle
Managing Your Blood Sugar and Insulin Levels
For people with diabetes, it's now possible to live a long, healthy, active life. However, it's still important for people with the condition to maintain a healthy lifestyle. In this article, the focus is on strategies for a positive, active lifestyle. Diabetes Canada is one of the many websites that provides excellent information and resources on healthy living. The first step is to manage the body's blood sugar and insulin levels. This is achieved by creating a plan with one's doctor. They will test the person's blood sugar levels to determine how much insulin is required each day. In addition, people will receive information on how, when, and where to inject the insulin into their body.
Tackling the Problem of Diabetes-Related Expenses With the Disability Tax Credit
Importance of Dental Care
People with diabetes need to take extra care of their teeth. The reason for this is because poorly managed blood glucose (sugar) levels can cause a decrease in saliva but an increase in salivary sugar levels. This, in turn, can lead to 'dry mouth' and other complications. If there is insufficient moisture in one's mouth it can lead to an irritation of the lining of the entire mouth. This can increase the number of cavities and even make chewing uncomfortable.
Diet, Nutrition And Meal Planning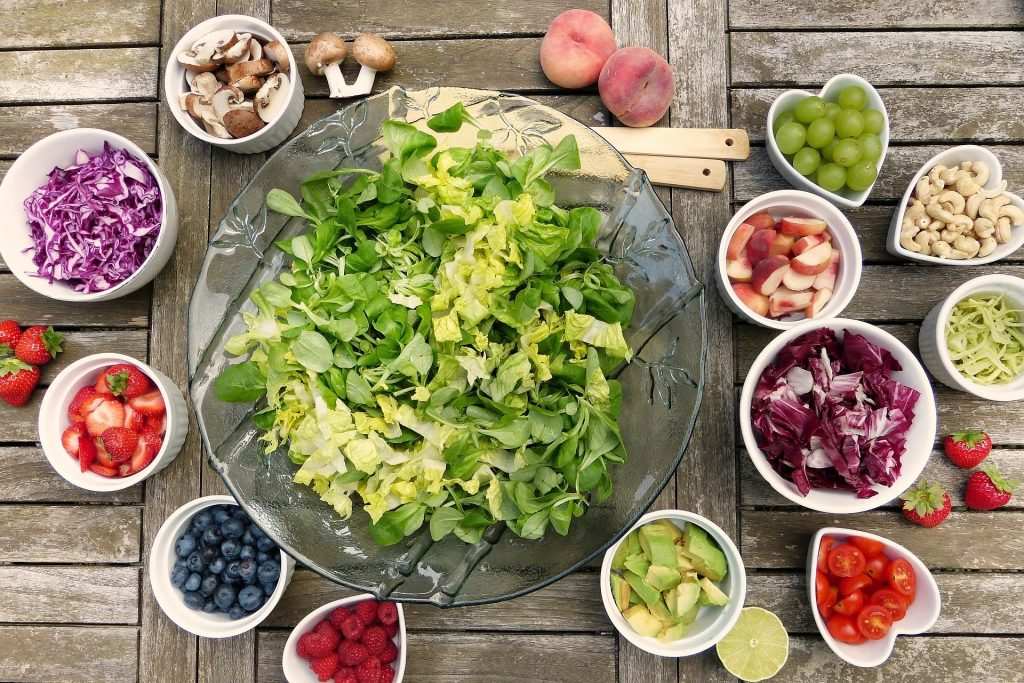 Due to the fact that diabetes is related to blood glucose levels in the body, one has to adjust the intake of sugar in the body. When shopping, take the time to read the sugar levels for all products, because it's in practically everything we use from cereals to toothpaste. There will need to be adjustment in not just what one eats, but also food portions which requires meal planning. Here are some basic guidelines for healthy eating with diabetes:
 Eat 3 well-planned meals each day which are no more than 6 hours apart, and plan for some healthy snacks
Limit sugars and sweets even products such as honey
Limit the amount of high-fat foods in your diet
Eat more foods which contain high fibre
Drink water rather than pop or juice
Plan regular physical activity as part of your daily routine
Limit the amount of alcohol as it can raise blood glucose levels
Eat a high number of vegetables – they are high in fibre and low in calories
Eat some starchy foods each day such as bread and pasta. These are broken down into glucose which is important for energy
Always plan for appropriate portions of protein at each meal
Have portion sizes that will help you reach or maintain a healthy body weight
Make lower fat choices (e.g. use skim milk and lean ground beef, trim fat on meat, chicken etc., and use small amounts of added fat such as oil and salad dressings
Manage Your Cholesterol
In this modern, high-tech age, we've become increasingly aware of the importance of maintaining proper blood pressure, a healthy level of cholesterol, healthy weight, etc. For people with diabetes, everything can become highly unstable if another condition is added to the mix. It can possibly translate into the need for more medication, additional tests, and this only adds to the person's stress. Some healthy alternatives to keep cholesterol levels down in the body are:
Use olive oil
Avoid trans fats and saturated fates
Choose high-fibre foods
Lose weight if necessary and lower your BMI (BODY MASS INDEX)
Disability Tax Credit for Diabetes
Using Positive Strategies To Stay Healthy
One of the most important elements of a healthy lifestyle with diabetes is knowing what to do and when. For example, people with diabetes need to check their blood sugar levels. But, how often should one do so? According to the Mayo Clinic, one should check their levels before, drink plenty of fluids while exercising, learn your numbers – talk to your doctor about the numbers you should have during exercise, be prepared – always have glucose tablets available just in case and wear a medic alert bracelet for emergencies.
Quit Smoking!
While we already know the dangers of smoking and its relation to lung cancer and other serious illnesses such as COPD – Cardio-Pulmonary Obstruction Disorder, it is dangerous to people with diabetes. Here are some of the things that smoking will do to one's body:
Robs the body of good cholesterol
Temporarily raises one's blood pressure
Makes it difficult to exercise
Increases the likelihood of nerve damage and kidney disease
Increases likelihood of a cardiovascular illness
More likely to raise blood glucose levels and therefore harder to manage the condition
Diabetes And Ongoing Lifestyle Choices
There are many issues related to diabetes that will require some decision-making. For example, a woman with diabetes can definitely get pregnant and carry a healthy baby to term. However, there may be strategies that are important which will help to ensure a healthy pregnancy. There is also the fact of the age of the individual upon receipt of diagnosis. Children with diabetes find it more difficult to manage their condition because it's not something they want to do. They want to be "like all other children" and not singled out as having something unusual about them. Parents need to develop strategies for how to educate their child and teach them practical management strategies so that their diabetes remains under control. There is also the issue of aging with diabetes. As we age, we can experience any number of complications – our bones become more brittle, our joints are not as flexible, our muscles are definitely not as pliable, sometimes our memory doesn't function as well, and these are just a few of the joys of getting older. When one ages with an existing condition it can complicate the situation. Still, it's possible to live to a "ripe old age" with diabetes. It's all in the strategies of managing a healthy lifestyle. These are just a few of the ways one maintains a healthy, vibrant life while living with diabetes.
Complications of Living with Diabetes
While it's important to try and maintain a positive attitude, many conditions can create serious complications. Diabetes is one of those conditions. Here are some of the ways diabetes can complicate one's life.
The Disability Tax Credit: A Valuable Resource for Diabetics
Vision
It is recommended that people with diabetes see an eye doctor every year for a dilated eye exam. Eye problems that can occur with diabetes include:
Cataracts — (a clouding of the lens of the eyes)
Glaucoma — (increased pressure in the eye)
Retinopathy — (eye changes with the retina in the back of the eye)
Symptoms of eye problems include
Blurred vision
Spots or lines in your vision
Watery eyes
Eye discomfort
Loss of vision
Kidneys
Anyone with diabetes should have their urine checked for protein at least once a year. Protein in the urine is a sign of kidney disease. High blood pressure might also lead to kidney disease. Your blood pressure should be checked when you see your health care provider. Symptoms of a kidney problem include:
Swelling of the hands, feet, and face
Weight gain from edema
Itching and/or drowsiness (This can occur with end stage kidney disease.)
Heart & Brain
All people with diabetes have an increased chance for heart disease and strokes. Heart disease is the major cause of death in people with diabetes. It is important to control other risks such as high blood pressure and high fats (cholesterol), as well as blood sugar.
Symptoms of a heart attack include:
Shortness of breath
Feeling faint
Feeling dizzy
Sweating
Nausea
Chest pain or pressure
Pain in the shoulders, jaw, and left arm
Warning signs of a stroke include:
Sudden numbness or weakness in the face, arm, or leg, usually on one side of the body
Sudden nausea
Fever
Vomiting
Difficulty speaking or understanding words or simple sentences
Sudden blurred vision or decreased vision in one or both eyes
Difficulty swallowing
Dizziness
Loss of balance or loss of coordination
Brief loss of consciousness
Sudden inability to move part of the body (paralysis)
Sudden intense headache
Feet
High blood sugars can lead to poor blood flow and nerve damage. This can lead to slow healing of sores. You can experience severe pain, but you can also lose feeling in your feet. In serious cases, this may lead to amputation of your toes, foot, or leg.
Nerves
High blood sugars can affect all of the nerve endings in your body. Nerve damage can cause many problems. Symptoms of nerve damage include:
Burning pain
Numbness
Tingling or loss of feeling in the feet or lower legs
Constipation and diarrhea
Problems with sexual function in both men and women
Neuropathy
Neuropathy is a disorder of the nervous system that can affect people with diabetes. There are different forms of neuropathy, including:
Peripheral neuropathy – damage to the peripheral nervous system
Autonomic Type I – damage to the nerves of internal organs
Gastroparesis – movement of food through the stomach slows or stops
Postural hypotension – drop in blood pressure due to change in body position
Uncontrolled diarrhea
Emotional Challenges & Support
No matter how well we cope in life, each of us has faced a challenging moment. Still, when one is diagnosed with a life-long condition, even one as manageable as diabetes, it can sometimes come as a shock, and an unwelcome situation. Many people with diabetes cope with a higher degree of psychological issues than those without a condition. Some of the issues they face include:
Depression over the initial diagnosis and concerns over management
Cultural issues: Illness is understood and coped with very differently across cultures – in some cultures the diagnosis would simply be something to deal with and manage proactively, but in other cultures it's possible there could be a negative connotation attached to the diagnosis – lack of knowledge about diabetes or a belief that it's divine intervention might lead someone to fail to deal with it appropriately – possible barriers to diet and intervention
Psychological aspects of symptoms: Some people experience varying levels of anxiety, adjustment disorders, sexual dysfunction, and even phobias related to the condition
A parent with diabetes might develop the concern they will pass the condition on to their children
People who live a high-stress lifestyle (such as those in powerful positions) may find it difficult to adhere to a proper regimen and worry about the consequences
The difficulty of managing the condition along with all other aspects of life – relationships, work/life balance, career, pregnancy, finances, marriage, etc
A tendency to compare oneself to other people with diabetes who seem to manage more easily
Possibility of self-labeling and self-blame over having the condition
Developing a worry about managing over one's lifespan
People with diabetes have every reason to take the situation seriously. One of the most proactive steps a person can take is to develop a strong, positive support network. Sometimes it's helpful to work with a professional counsellor or therapist, a professional who understand the challenges of coping with a chronic illness. This is not to suggest everyone diagnosed with diabetes should enter into "therapy", but rather some people might find the additional support to be helpful. It's essential to develop good coping skills. These can be learned in a number of ways: by working with a coach or counsellor who specializes in Cognitive Behavioural Therapy, by contacting a chapter of the Diabetes Association to benefit from their expertise, by joining or participating in an online or in-person support group/network. Millions of people around the world find online and in-person support groups to be of enormous benefit. This is an opportunity to learn from and share with others who are going through the very same experience. There will be many variances but essentially there will also be commonalities. Support groups DON'T solve people's problems, but they do provide another level of support people often require. Remember, your family and friends want to be supportive, but they can also experience caregiver burnout. Find support in different areas and use it to develop proactive strategies for coping with your diabetes.
Frequently Asked Questions regarding Disability Tax credit for Diabetes
1. Can I claim diabetes as a disability?
Claiming your diabetes as a disability depends on what sort of condition or state you are in. If you have Type 1 and Type 2 diabetes and are not able to live a healthy lifestyle like before, than you may be eligible to apply of Disability Credit Canada.
2. Do diabetics qualify for the disability tax credit?
Both Type 1 and Type 2 diabetes are considered to be eligible to qualify for a Disability Tax Credit. However, your physical and mental health conditions may/will also be considered.
3. What medical conditions qualify you for the disability tax credit for people with diabetes?
There are few medical conditions that may help you identify if you are eligible to qualify for your Disability Tax Credit. For example:
You are unable to eat on your on
You are unable to speak properly
You are unable to dress properly
You have trouble walking
Your mental health is weak.
If you think that you suffer from the above mentioned medical conditions, than you may be eligible to apply for Disability Tax Credit.
4. Is type 2 diabetes a disability in Canada?
Yes, Type 2 Diabetes is considered as a disability in Canada.
5. Important Support Programs Diabetics Should Know About?
There are many support programs available that are designed to help individuals suffering from diabetes for their treatment. Below is a list of few important support programs that you should know about.
Government Programs for Diabetes Patient in Canada
The Ontario Government Insulin Pump Supply Program
The Ontario Government Insulin Pump Supply program helps those that suffer from diabetes pay for insulin pumps and other necessary diabetes supply.
The Monitoring for Health Program
The monitoring health program is a similar program like the Ontario government insulin pump program. This program is also designed to pay for the insulin. However, it also helps cover the cost for gestational diabetes.
Ontario Drug Benefit Program
Ontario Drug Benefit Program is designed to provide coverage for about 4,400 drug products. This also includes diabetic testing agents.
Syringes for Seniors
Syringes for seniors is a program designed for senior clients, 65 years and older that are depended on daily use of insulin syringes.
These are just a few important support programs; there are many other programs available to help you and your loved ones that suffer from diabetes.
Government Programs for Diabetes Patient throughout Canada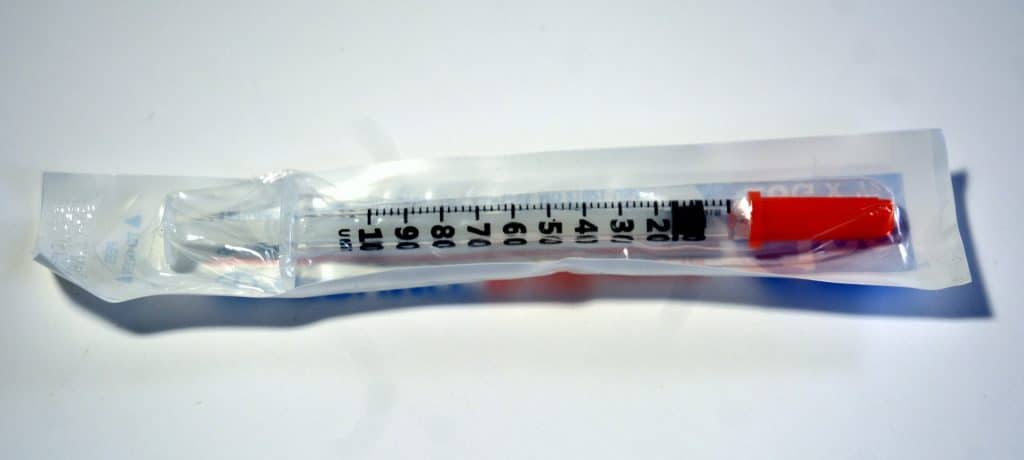 Program For Diabetes Patient in British Columbia
PharmaCare
PharmaCare  is a program that allows those suffering from diabetes cover prescription drugs and medical supplies in the form of various drug plans made available for them. Starting April 2014, PharmaCare covers diabetics suffering from type 1 diabetes from the age of 25 and below in their PharmaCare insulin pump program.
Programs For Diabetes Patient in Alberta
Insulin Pump Therapy Program
Insulin Pump Therapy Program provides funding to those suffering from Type 1 diabetes for their insulin pumps and pump supplies.
Diabetic supply coverage
Diabetic Supply Coverage is a program that provides $600 per year to those that are using insulin to treat their diabetes
Program For Diabetes Patient in Saskatchewan
Saskatchewan Insulin Pump Program
Saskatchewan Insulin Pump Program also provides financial support to people aged 25 and younger that require insulin pump to manage their type 1 diabetes.
Program For Diabetes Patient in Manitoba
Pediatric Insulin Pump Program
Pediatric Insulin Pump Program in Manitoba is a program that helps manage blood sugar and life style for some children and also helps avoid future complication. It also provides financial support to those suffering from diabetes where the amount varies in range.
Programs For Diabetes Patient in Ontario
Assistive Devices Program – Insulin Pump Therapy
Assistive Devices Program – Insulin Pump Therapy is a program in Ontario that helps those suffering from type 1 diabetes purchase insulin pump and pump supplies.
Ontario Drug Benefit Program
Ontario Drug Benefit Program is a program that helps those aged 65 and older to purchase prescription drug products
The Trillium Drug Program
The Trillium Drug Program is a program that helps cover high prescription-drug costs.
Reimbursement Levels for Blood Glucose Test Strips
Reimbursement Levels for Blood Glucose Test Strips is a blood glucose test for those suffering from diabetes to take to insure that they are not in need of insulin.
Programs for Diabetes Patient in Quebec
Insulin Pump Reimbursement Program
Insulin Pump Reimbursement Program is a program that helps refund the money to those that purchase insulin pump and supplies. However, to be eligible, individuals need to be under 18 years.
Program for Diabetes Patient in New Brunswick
Pediatric Insulin Pump Program
New Brunswick's Pediatric Insulin Pump Program  is a program that helps children under the age of 19 by helping them afford insulin pump and basic operating supplies.
Program for Diabetes Patient in Nova Scotia
Insulin Pump Program
Nova Scotia's Insulin Pump Program is a program that helps diabetics aged 25 and younger with their expenses for the purchase of insulin pump and pump supplies.
Program for Diabetes Patient in Prince Edward Island
Insulin Pump Program
Insulin Pump program in Prince Edward Island helps children 18 years of age and younger with type 1 diabetes purchase insulin pump and pump supplies.
Program for Diabetes Patient in Newfoundland
Insulin Pump Therapy Program
Insulin Pump Therapy Program in Newfoundland provides funding to those 25 years of age and younger for insulin pump and pump supplies.
Program for Diabetes Patient in Yukon
Chronic Disease Program
Chronic disease program in Yukon provides assistance to children under the age of 16 that suffer from permanent hearing loss in their purchase and repair for hearing aids.
Program for Diabetes Patient in Northwest Territories
Health Card Plan
Health Care Plan requires all all residents of Northwest Territories to register for a health card.
Program for Diabetes Patient in Nunavut
Health Insurance, Nunavut Health And Social Services
Health Insurance, Nunavut Health And Social Services helps find service or program related to health within their database.
Disability Tax Credit
People with Disabilities
People with disabilities along with their supporting families and care givers are eligible for disability tax credit and deduction. Read more