In the province of British Columbia there are a number of tax benefit programs that are designed to help people suffering from disabilities. These offer money or discounts to people who suffer from permanent disabilities that restrict their ability to function normally in day to day life. There are 4 main programs besides the Canadian Disability Tax Credit, each designed to assist with a specific taxable source.
Home Owners Grant & the Disability Tax Credit
The Home Owner Grant lessens the amount of tax you pay for your primary residence. Persons who own houses and who live with disabilities or home owners that live with a spouse or a relative with a disability are eligible for an additional home owner grant of up to $845, additionally if the property you are receiving the grant for is located in the northern, rural area of British Columbia you the grant increases to $1045. To qualify for the Grant you must:
Live in British Columbia.
Be a permanent resident of Canada or a Canadian Citizen.
Be an eligible occupant or the owner of the residence.
Pay the property taxes for the residence to the province or a municipality.
The value of your property also has an impact on the amount of the grant. If the value of your property is less than $1,464,000, then the amount of the you qualify for will be reduced by $5 for every $1,000 of the property's value over $1,295,000
Motor Fuel Tax Credits
Persons with disabilities may have the opportunity to qualify for a refund of motor fuel tax that has been purchased for the motor vehicle. This refund is based on the total amount of taxes paid, up to a maximum of $500 per year. In order to qualify you must:
Have a qualifying disability (see below.)
Be 16 years of age or older.
Be the registered owner or lessee of a motor vehicle.
Be a Canadian citizen or permanent resident.
Have lived in British Columbia for at least 1 year.
Qualifying disabilities include:
Loss of limb
Permanently dependent on a wheelchair.
Permanent and complete functional loss of lower limbs.
Permanent mental disability to the extent that it may become dangerous for you to use public transportation.
It is important to note that you can only collect a refund for fuel purchased for one vehicle that you own.
FIND OUT IF YOU ARE ELIGIBLE TO
RECEIVE THE DISABILITY TAX CREDIT!
Property Tax Deferment Program
This tax deferment program is a low interest loan that offers you the ability to defer paying all or a part of your property taxes on your primary residence if you are a person with disabilities. For the property tax deferment program your disability must:
Be likely to last for at least two years.
Significantly and directly affect your ability to perform daily activities.
Require the significant help of another person, or an assistance animal as a result of the restrictions of your disability.
There are more conditions to qualifying for tax deferment. You will not qualify if:
The property is a second residence
You lease the property from the registered owner.
The property is registered in the name of a business.
There is a certificate of pending litigation on the property.
The Province of British Columbia offers many opportunities for persons with disabilities to ease the financial burden of restricted living. With these programs a person with a disability can live comfortably without having to worry about how they will put gas in their car or pay for the roof over their head.
Call us today for help with your disability tax credit in British Columbia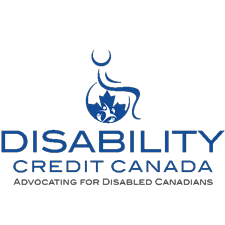 "Disability Credit Canada is dedicated to helping Canadians receive the most out of their disability tax credit, Child Disability Tax credit & CPP Disability Benefits. We help you fill out the disability tax credit form and go through the application process in the most convenient way possible. Disability Credit Canada can help you get the most out of your Disability Tax Credit application whether you applying for disability tax credit for your child, your spouse or yourself. We are committed to keep life going on for you and your loved ones."