Registered Disability Savings Plan, commonly known as RDSP is a great savings plan for individuals who are disabled and qualify for the disability tax credit.
Individuals can contribute up to $200,000 in the RDSP with the gov't matching the contributions within certain limits and depending on the individuals and/or family's income.
At the very least The Gov't will contribute $20,000 into one's RDSP over a period of time and in many cases a lot more.
The money grows tax free within the RDSP until it's withdrawn. In our organization we have an investment advisor, a former Canada Revenue Agency Auditor, who can help you in the preparation, filing of tax returns and investing in the RDSP.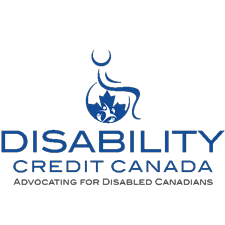 "Disability Credit Canada is dedicated to helping Canadians receive the most out of their disability tax credit, Child Disability Tax credit & CPP Disability Benefits. We help you fill out the disability tax credit form and go through the application process in the most convenient way possible. Disability Credit Canada can help you get the most out of your Disability Tax Credit application whether you applying for disability tax credit for your child, your spouse or yourself. We are committed to keep life going on for you and your loved ones."